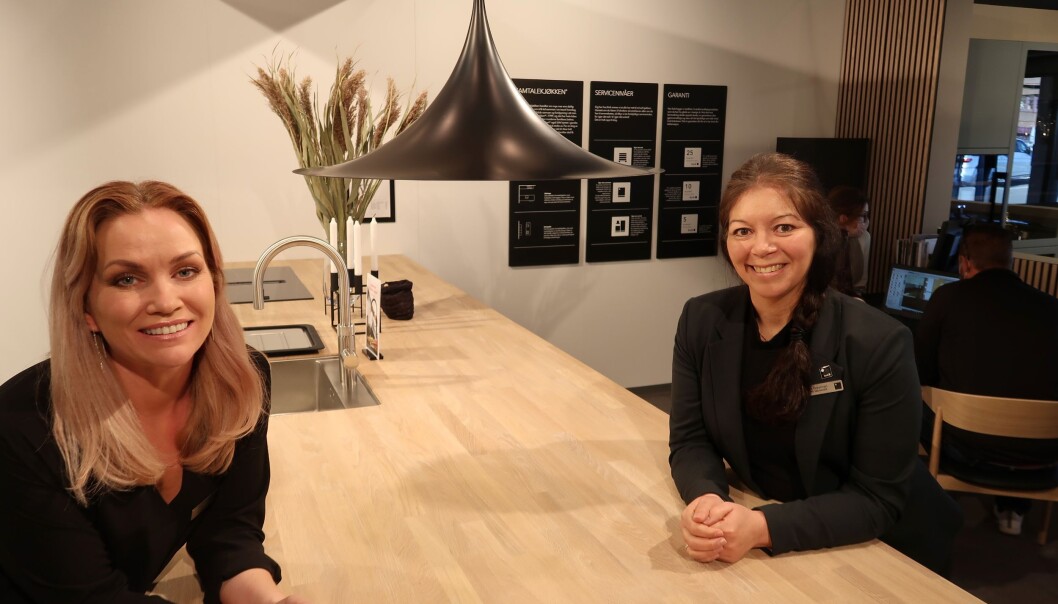 – We can't live without this tool!
Norwegians are renovating more than ever, and they desire great kitchens. Spending the equivalent of between £12,500 - £20,000 and above on a new kitchen has become completely normal. Kvik is establishing itself in Norway and gaining market share. With such a large investment and with many competing chains, good customer service is essential.
– For the customer to be satisfied with the final product, we must go through many phases. We must be skilled during the reception phase, and at informing the customer of what it's all about. We are assessed throughout the entire customer experience, says Ivar Kummervold
He is a franchisee for three Kvik stores: Larvik, Tønsberg and Sandefjord.
– When a customer enters a store, it's a contest. Unlike in sports, no prizes are given for 2nd and 3rd place. There's only one winner. If they can get the best customer experience at our store, then we've come far, he adds.
For ten years, the kitchen chain has used Maze to automate customer feedback. They receive the feedback approx. 40 days after delivery, and the response percentage is at approx. 40% They may range from unequivocally positive experiences to points that Kvik can improve.
The ambassador grade is currently at 80%, but the chain is directing most of its attention to the customers who are not fully satisfied.
– When we get a 'red' Maze, it's a pity both for me as the owner and for the seller. But it's good that we get to know about it, because that gives us a chance to turn the customer, Kummervold points out.
Linda Ockelmann is the sales manager for the three stores:
– We review the feedback with the seller; the green, yellow and red. If the customer isn't satisfied, we want to find out why. If it's because of the installer, delivery, availability, or if it is us at the store who have done an inadequate job. The customer should walk out of the store with a smile, and the customer should keep smiling when the kitchen is finished. We must follow the customer from A to Z, she says.
Kvik sets its focus areas in Maze based on where they have the greatest potential to improve. One such area is the period between the sale of the kitchen to when it is delivered.
– We hadn't followed the customer up well enough during this period. We had cases where the customer wasn't ready to receive the new kitchen, as well as issues in logistics with us, the customer, and the craftspeople. The Maze tool has helped us here, says Kummervold.
Turns dissatisfied customers
The source of dissatisfaction may be located many places: Sub-contractors, products and how the seller has behaved in the different situations and has been followed up along the way. Kvik gets in touch with "the red faces", that is, dissatisfied customers.
– We are happy to come and visit the customer, so that we can view the product and speak with the customer face-to-face, says Kummervold.
This often helps clear up issues. It turns out that such customers may later become ambassadors.
– Maze gives us another chance. Without the tool, we wouldn't know. It's much better to have ambassadors talk about us to their acquaintances than having dissatisfied customers do the same, Kummervold says.
He says that they are concerned with being transparent and predictable. It must be in their DNA. Kvik sellers are drilled on how to present the shop and the chain.
– Having used Maze for ten years, we can't do without it anymore, Ivar Kummervold concludes.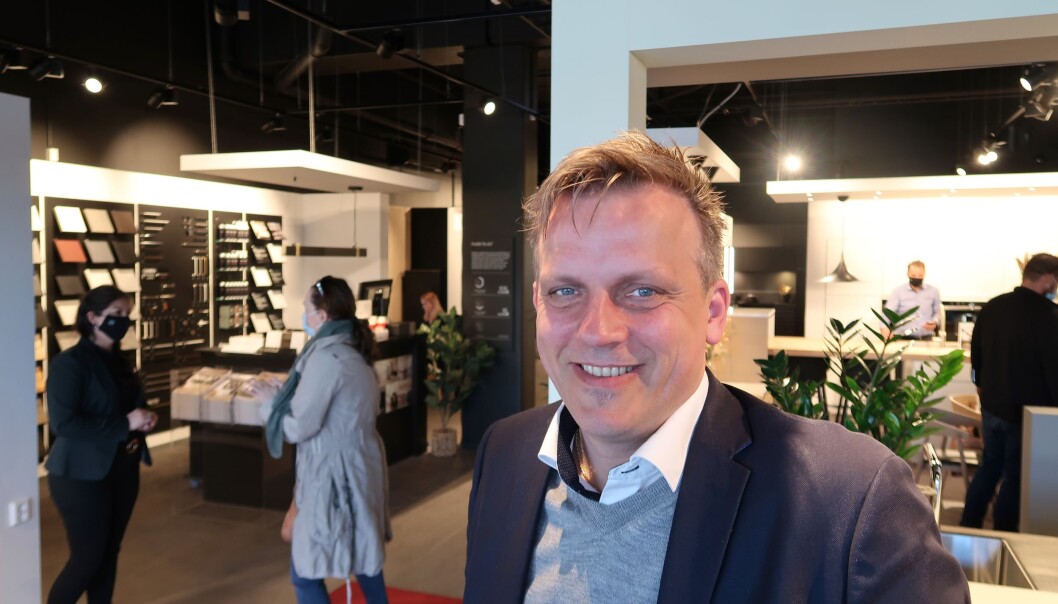 – The score may be decisive
The kitchen chain Kvik is based on franchising as a business model, and to date have 29 stores in Norway. They have a clear growth strategy, and by 2025, that number will reach 50. Internationally, Kvik has 164 stores with Denmark and Norway leading the way in terms of stores.
Throughout the pandemic, Norwegians have renovated more, and Kvik saw a revenue growth of 30% in Norway last year. In fact, the rise in orders was so sharp that delivery times increased markedly. Country Manager Are Bjøntegaard confirms that some customers have experienced delays, like the entire industry has over the past year.
For 2021, it is difficult to provide a projection of revenue, as raw material costs have risen considerably. The price of kitchens will rise, and it is difficult to assess how much this will affect revenue. But Bjøntegaard says that Kvik will be dynamic in its pricing.
Aiming even higher
Kvik's ambassador grade is at 80%. This is high, but the Kvik boss is aiming even higher. He is confident that this important key figure will rise for them.
– We always have a potential to improve, and can create even better customer satisfaction. We were early adopters of new technology and new ways to meet customers, he says. And with its home concept, Kvik can come to customers' homes to sketch kitchens. Using video, they can also meet the customer at a distance.
– Recruiting new customers is decisive in our business. We follow the Norwegian Customer Barometer, while Maze is a continuous measurement of the same parameters to check how we are doing, both with regard to competitors and the customer base in general, says Bjøntegaard.
Assesses franchisees
Kvik assesses all franchisees weekly and monthly. Results from Maze are part of the discussion basis, along with other key metrics. – The Maze score is an important KPI that the franchisees are measured by. When we are considering extending franchise agreements, the Maze score may be a decisive factor, Bjøntegaard says.
This is how important the ability to create positive customer experiences is.
– At Kvik, we think long-term. We have an eternal perspective in being present, and good customer experiences are decisive. Not least, investing in good customer experiences is cheaper than mass marketing in digital and analogue media, Are Bjøntegaard concludes.
Retailmagasinet no. 4-2021